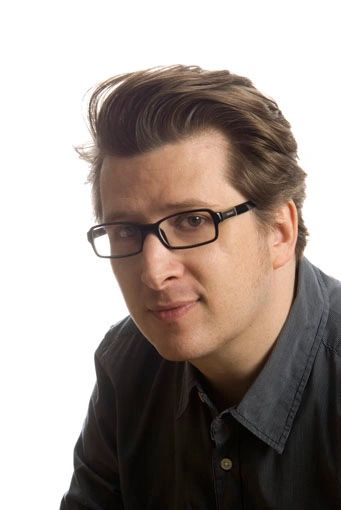 JULIEN WILLM,
Certified Yuen Method Practitioner & Instructor
Born and raised in
France
, Julien spent 10 years in the corporate world after completing his BA in International Business Management. To further his career, Julien relocated to
Hong Kong
in 2003, where he developed a strong interest in alternative therapies and holistic treatments. What first started as a passion turned into a life changing process, which eventually lead him to leave the business world in 2007 and focus on his true calling.
Julien is now practicing full time as a Certified Yuen Method practitioner. Julien is also proficient in other healing modalities. He is a practicing Certified Hypnotherapist, member of the National Guild of Hypnotists (USA), Regression Therapist, and Matrix Energetics Certified Practitioner.
In addition, Julien has been practicing Applied Kinesiology since 2005 and has found it to be an excellent and effective method for emotional release. He also completed his Reiki Master-Teacher course in 2006 after several years of practice.
Julien has been working privately in Asia, France, and North America with satisfied clients of all ages and walks of life.
Julien is bilingual in French and English.
"Service en Francais disponible sur demande"



Julien is available for private sessions in person or via skype.
Book your appointment by contacting info@yuen-hk.com


TESTOMIALS:

"Two weeks after my session with Julien, I still feel peace, calmness and freedom in my body and my mind. The accuracy of old beliefs, phobias and family patterns he discovered impressed me. There was definitively a spontaneous shift in the consciousness of my family. I would like to know more about the Yuen Method to develop this deep intuition Julien has. I recommend his work to any person who would like live their lives at their fullest."
Danielle, Hong Kong


"Chris' operation went very well! The Doctors, nurses and therapists that looked at him after the surgery were all surprised (even shocked) how well he was doing.They let him leave 24hrs after the surgery, when he was supposed to be in hospital for 3 days. He was eating a full meal, quite difficult I'm sure after having 2 discs removed from a 2" incision in the throat area, walking with help (again, difficult after removing bone from the pelvic area in order to "make" replacement discs) and going to the bathroom with guidance -it was amazing! Thank you so much for working with Chris the way you have -it made a tremendous difference."

Karolyn, Canada

"As my parents are aging and have ongoing medical issues, I enlisted Julien's help with any unresolved emotional issues, etc, that may be blocking their bodies' ability to heal. Julien was very exact and thorough, honing in on weaknesses one by one and correcting each along the way. Since the session, I have noticed a marked shift in my parents' attitude and behaviour. The most obvious and most heartening for me is that they seem to have regained their joie de vivre. For someone in their 70s and 80s, that is no mean feat! They're talking about traveling again and going to the gym, and my mom is practicing yoga again every day. The transformation is remarkable and all thanks to Julien and the Yuen Method."
Fatima Ho, Canada